Ryder Delivers Real-Time Visibility in Less Time with Profound Logic's Node.js solution
This case study was initially published on Profound Logic's website. Profound Logic is a member of the OpenJS Foundation.
Ryder's low-code, screen scraping solution was an effective solution for a long time, yet, as their customers' expectations evolved, they had an opportunity to upgrade.
To keep up with consumer demand, they implemented Profound Logic's Node.js development products to create RyderView. Their new web-based solution helped transform usability for their customers and optimize internal business processes for an overall better experience.
The Challenge
Third-party freight carriers across North America rely on Ryder's Last Mile legacy systems to successfully deliver packages. Constantly adding features the legacy system made for a a monolithic application that was no longer intuitive nor scalable.
The Solution
The Ryder team, lead by Barnabus Muthu, IT & Application Architect, wanted to develop an intuitive web application that provided real-time access to critical information. Muthu wanted to balance the need for new development with his legacy programs' extensive business logic.
Profound Logic's Node.js development solutions were a great fit and allowed Muthu to expose his IBM i databases via API to push and pull data from external cloud systems in real-time. He was also able to drive efficiency on dev time by using npm packages. Using Node.js, Ryder was able to built a modern, web-based application that no longer relied on green screens, while leveraging his existing RPG business logic.
The Result
This new solution was named RyderView and it transformed usability for its customers, translating to faster onboarding and reduced training costs for Ryder.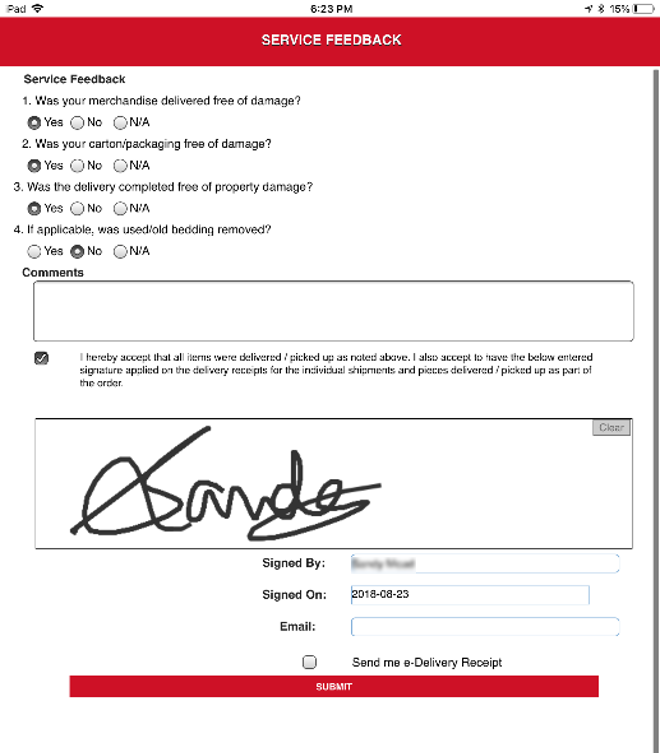 For third-party users, it led to improved productivity as the entire time-consuming processes were made obsolete. Previously, Ryder's third-party agents used paper-based templates to capture information while in the field. Now that Ryder's new application used microservices to push and pull data from iDB2, end users were upgraded to a mobile application. These advancements benefited Ryder as well, allowing them to eliminate paperwork, printing costs, and the licensing of a document processing software.
Read the full case study: https://www.profoundlogic.com/case-study/ryder/